Bulgarian-European Cultural Dialogue Centre
Projects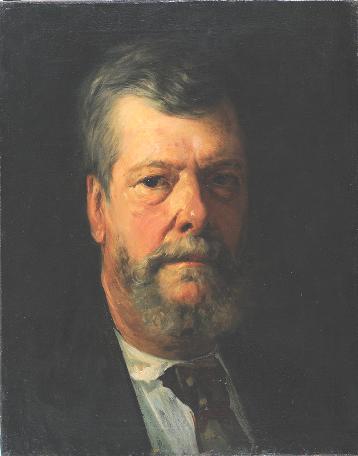 Dimitar Dobrovich (1816-1905)
Beginning: 2014
End: April 20th , 2017
Dimitar Dobrovich (1816-1905) project is dedicated to the artist's 200th birthday. Dimitar Dobrovich is the first Bulgarian artist academically-trained in European Art academies.

BECDC declares 2016 the year of Dimitar Dobrovich – the fist Bulgarian secular artist.


Part of the celebrations will be:
NBU will issue a Jubilee calendar, dedicated to Dimitar Dobrovich's 200th birthday
Exclusive exhibition held in the National Art Gallery (Sofia Palace) in Sofia, Bulgaria
The Publishing House of NBU will publish a luxurious bilingual catalogue of Dimitar Dobrovich 's works
Elephotography Workshop - Dimitar Dobrovich 's technique, presented by the photographer Cvetan Chetashki
Children's University of the New Bulgarian University will have a drawing session with the artist Deya Valcheva
We will held a conference: "XIXth century Romanticism, the Life and Art of Dimitar Dobrovich(1816-1905)"
The Publishing House of NBU will publish bilingual conference proceedings.
The project is realized in partnership with:
National Art Gallery in Sofia
Sliven Art Gallery
Uninhibited Contacts Foundation
Institute for Mediterranean Studies in Crete Greece
and in cooperation with the National Gallery in Athens
| | | | | |
| --- | --- | --- | --- | --- |
| | NATIONAL GALLERY-SOFIA | | STUDIO-COLLECTION SVETLIN RUSSEV | |
Популяризирай, Подкрепи, Подари култура | Disseminate, Support, Extend the gift of culture
Biographical note - Dimitar Dobrovich / Dimitrios Dombriadis



Dimitar Dobrovich / Dimitrios Dombriadis

1816 – Born in Sliven to the family of a coat maker and trader.

1833-1837 – Period in Constantinople.

Studies in the famous Korucheshmenska high school. The burst of the plague compels him to leave.

1837-1948 – Period in Athens.
Upon his arrival, enrols in the Royal School of Art (Polytechnion), just-then inaugurated by King Otto I. First lessons in drawing with the French painter Pier Bonnerot.

1843-1848 – After restructuring of the school, studies with the professors Rafaello Ceccoli (1810 – 1892) and Georgios Margaritis (1814 – 1884). Receives awards. Sells works and ten of them are today in the collection of the National Gallery in Athens. Signs his works and is known as Dimitrios Dombriadis.

1848-1893 – Period in Rome.
Under the guidance of his Greek professors, leaves to continue his education at the academy in Rome. His professors there are Tommaso Minardi (1787 – 1871) and Filippo Agricola (1776 – 1857). At the end of 1848 and the beginning of 1849, fights for three months under the flag of Giuseppe Garibaldi. His paintings (genre scenes and portraits) are influenced by European Romanticism. Works on many copies. Invents his own "heliophotographic" technique which makes the process of copying easier. Most of his works during this period are signed D. Dobrovich. Does not end his connections with Greece and is an intermediary in the transport of mosaics materials for the Roman cathedrals.

1893-1905 – Period in Bulgaria.
In January 1893 returns to Bulgaria and settles in his home town of Sliven
1893, July 2 – his solo exhibition is unveiled in the building of the National Assembly in Sofia. Donates a significant part of his works to public institutions. These are today in the National Gallery in Sofia and the Art Gallery in Sliven.

1905, March 3 – dies in his home town.

Популяризирай, Подкрепи, Подари култура | Disseminate, Support, Extend the gift of culture